The World Youth Forum (WYF) is an annual global event held under the auspices of the President of the Republic of Egypt, President Abdel Fattah El-Sisi.
It is an interactive platform, established in 2017 by a group of promising youth to convey a message of peace, prosperity and harmony to the world. It engages youth from around the globe in an enriching set-up, allowing them to express their opinions and come up with recommendations and initiatives, in the presence of world leaders, prominent decision-makers, intellectuals, and influential figures.
The Gabr Fellows, as promising young Egyptian leaders, were heavily involved in this year's World Youth Forum: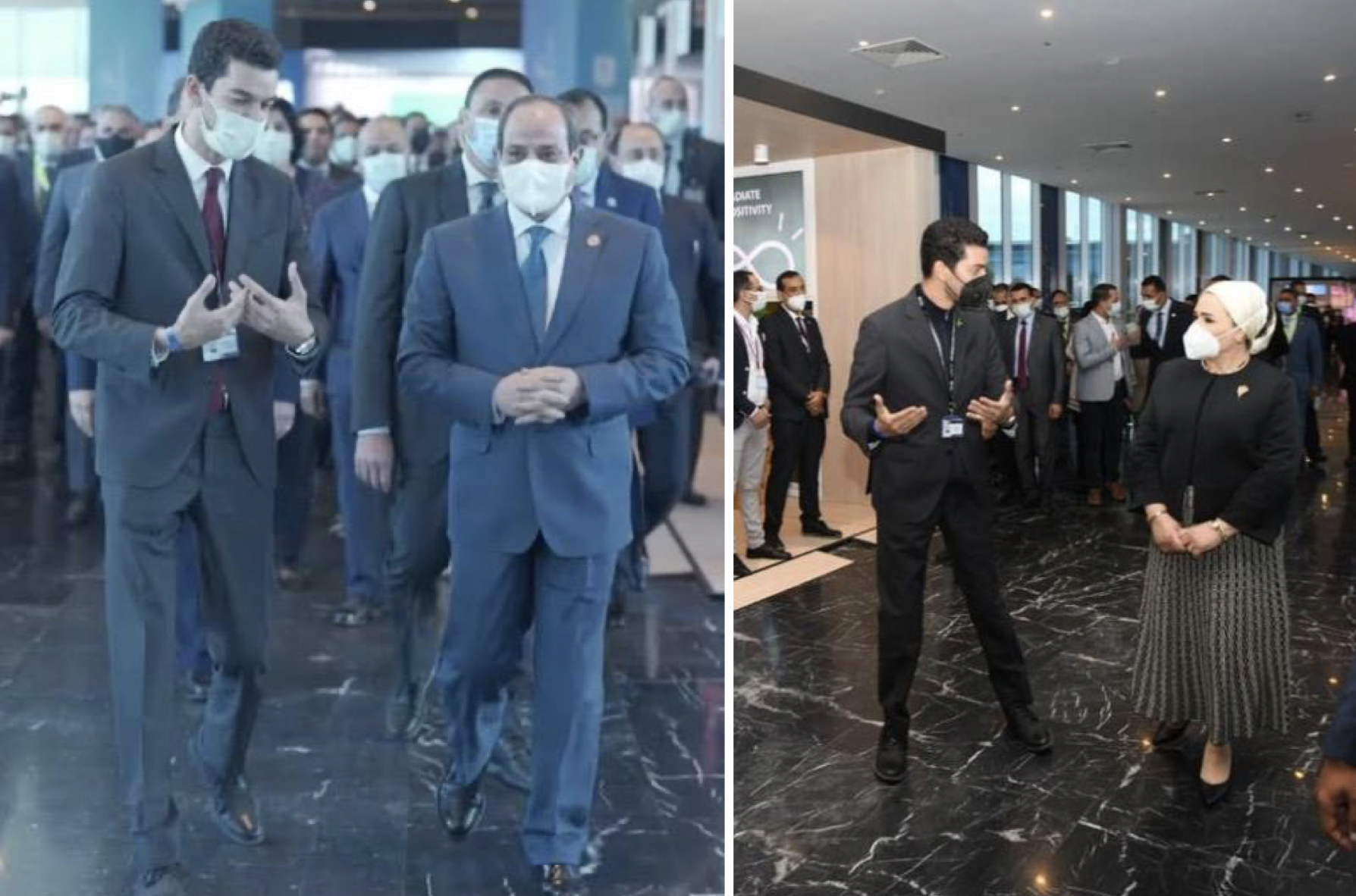 2017 Gabr Fellow Amr Seda at the World Youth Forum with President Abdel Fattah El-Sisi and Mrs. Entissar Amer, the First Lady. Amr has also been appointed as the Head of the World Youth Forum Labs (the startup section of the Forum).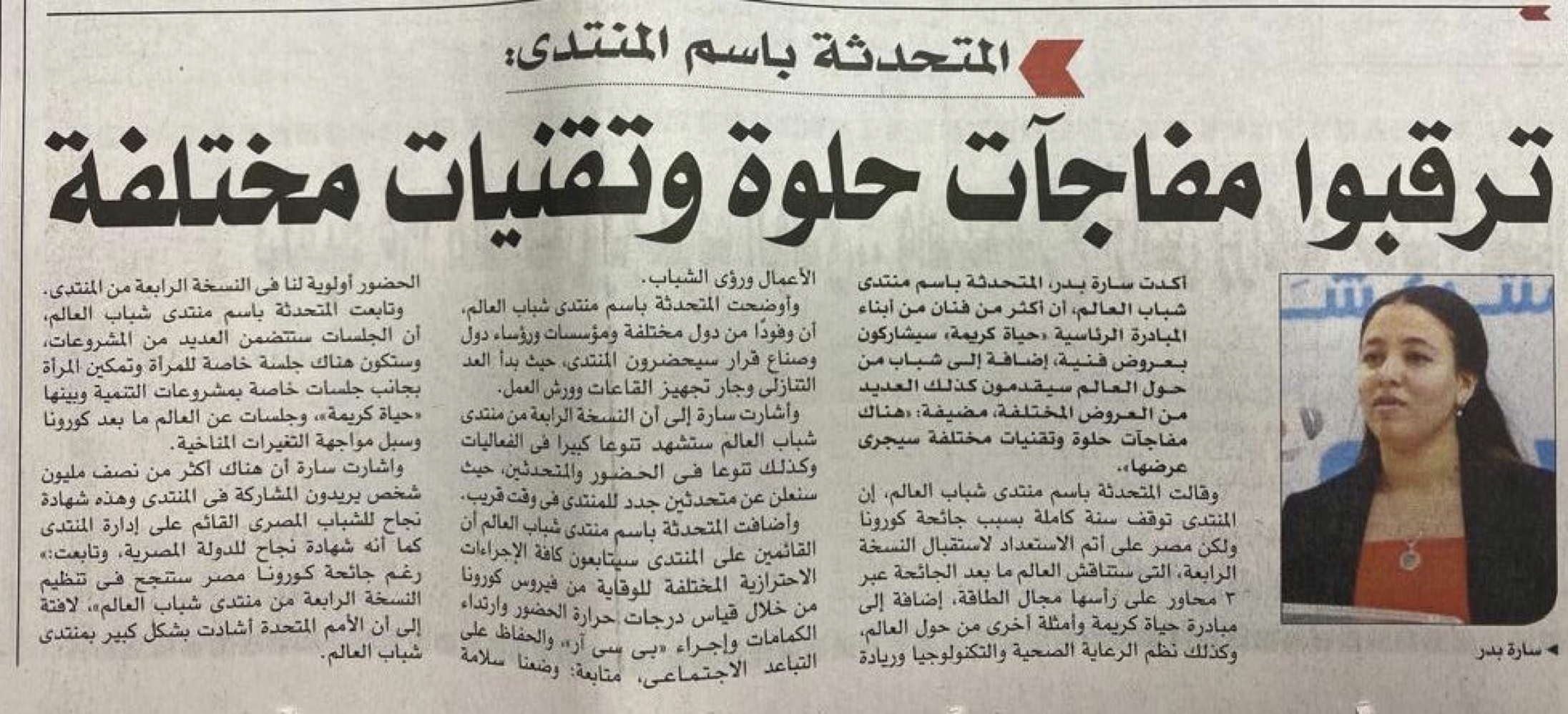 2017 Gabr Fellow Sarah Badr was elected as the official Spokesperson of the World Economic Forum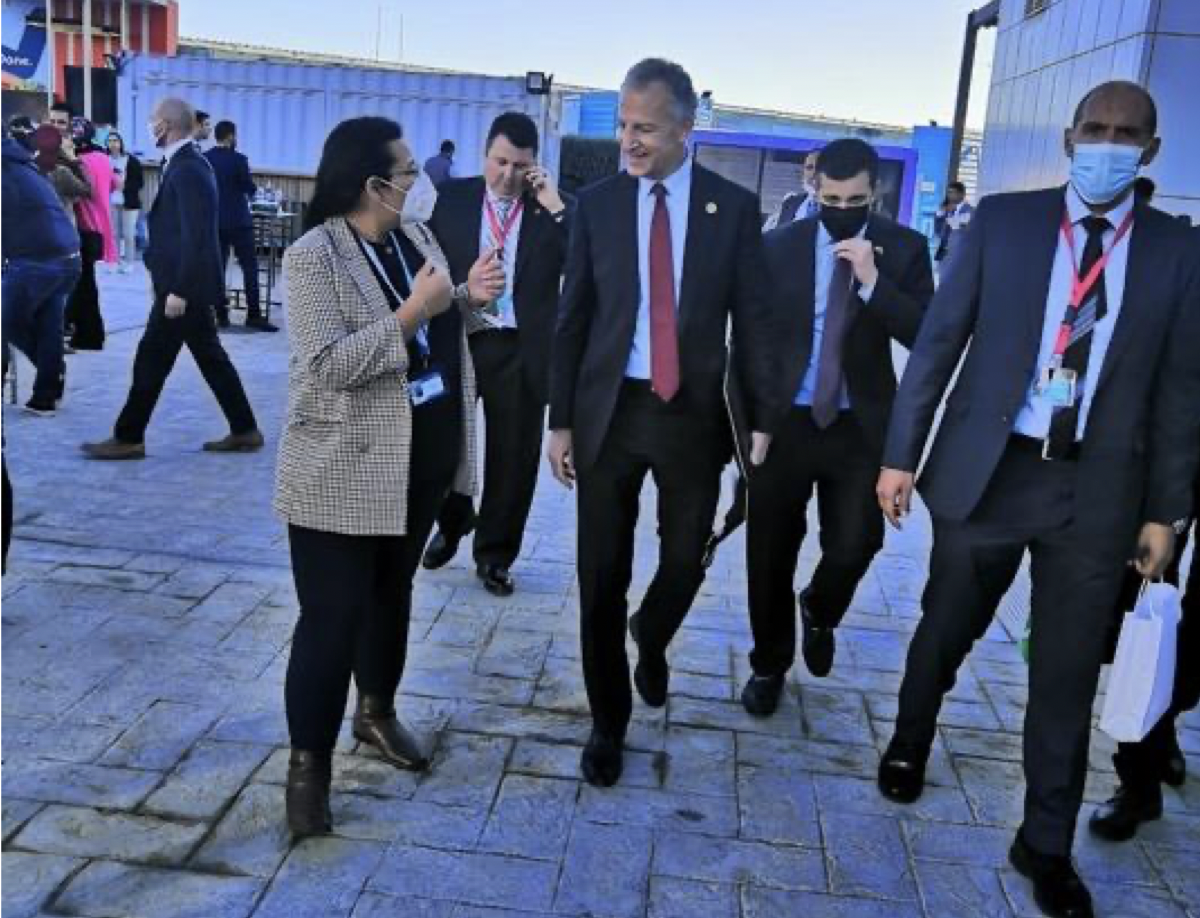 2014 Gabr Fellow Nourhan Moussa with Ambassador Jonathan Cohen, US Ambassador to Egypt, at the World Youth Forum
Egypt's 4th edition of the World Youth Forum was held in Sharm El Sheikh from 10-13 January 2022, with the participation of Egypt's President Abdel Fattah al Sisi, Lebanon's Prime Minister Najib Mikati, and Crown Prince of Jordan Hussein bin Abdullah II, among others.
The forum is held under the slogan of 'Back Together', and was attended by young people from 196 countries.
Note: For all Information Statements, please visit
https://www.eastwestdialogue.org/fellowship/updates/