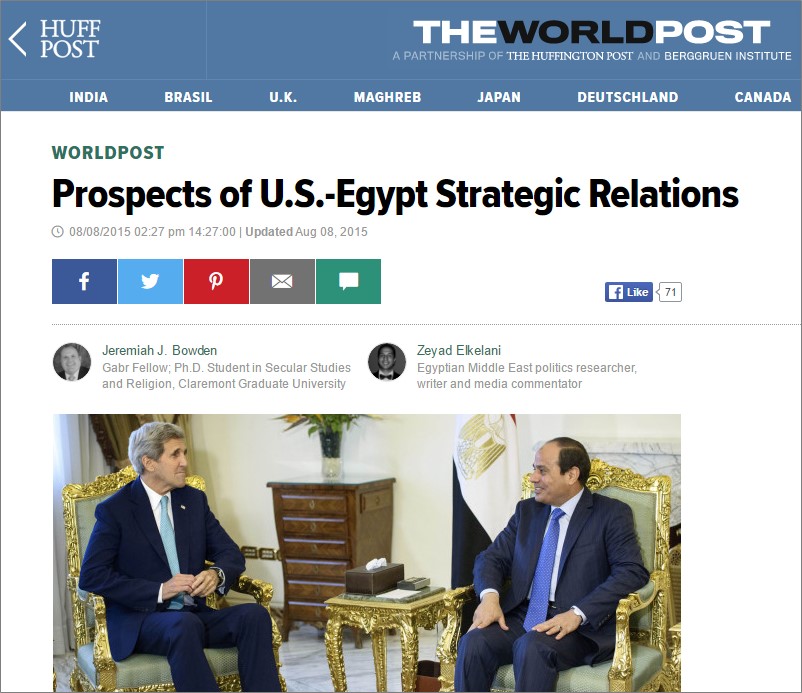 8th August, 2015
The World Post (Huffington Post/Berggruen Institute) has published an articled titled: 'Prospects of U.S.-Egypt Strategic Relations'.
The article was written by two 2014 Gabr Fellows, Jeremiah Bowden and Zeyad El-kelani.
The article says: "After six years of waiting, the United States and Egypt have rekindled formal strategic dialogue".